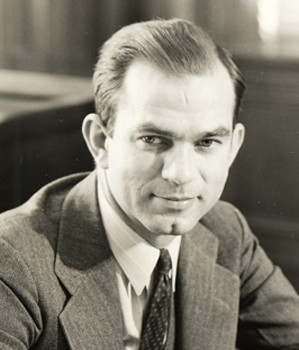 On August 1, 1946, President Harry Truman enacted legislation authorizing the international scholarship program bearing the name of Senator J. William Fulbright. Now, some 70 years later, Senator Fulbright's dream is a powerful reality. With more than 350,000 Fulbright alumni in more than 160 countries, the Fulbright program is the gold standard in academic exchange and a leader in public diplomacy.
The Foundation for Educational Exchange between Canada and the United States of America (aka Fulbright Canada) is a binational, treaty-based, non-governmental, not-for-profit organization with a mandate to identify the best and brightest minds in both countries and engage them in residential academic exchange. Fulbright Canada, which has just celebrated its 25th anniversary, provides support to students, scholars, teachers, and independent researchers through a variety of programs which are open to individuals in all academic fields with the exception of medical training.
The mandate of Fulbright Canada is to enhance mutual understanding between the people of Canada and the people of the United States of America by providing support to outstanding individuals. These individuals conduct research, lecture, or enroll in formal academic programs in the other country. In doing so, Fulbright Canada aims to grow intellectual capacity, increase productivity, and assist in the shaping of future leaders.
The Foundation is governed by an independent board of directors and supported by both government, university partners, and private donors.
The Foundation administers the prestigious Fulbright Program in Canada, which includes: the Fulbright Canada Visiting Research Chairs program, the Fulbright Canada - Palix Distinguished Research Chairs program, the Fulbright - Yale University Distinguished Chairs program, the Fulbright-Carlos Rico Award for North American Studies, the traditional scholars program, the Fulbright Arctic Initiative, the Fulbright NEXUS program, the Fulbright Scholar-in-Residence program, the Fulbright Specialist program, the Fulbright Canada Post-Doctoral Awards program, the Fulbright Canada - Government of Canada Mid-Career Professional Program, the traditional student program, the Fulbright Canada STEM program, the Fulbright Foreign Language Teaching Assistants Program, and the Fulbright - National Geographic Digital Storytelling Fellowships.
The Foundation administers a number of specialized community-based programs for current grantees and alumni. These include the Fulbright Canada - US Embassy in Canada Community Leadership program, the Fulbright Canada - RBC EcoLeadership program, and the Killam Community Action Initiative.
The Foundation also administers the Killam Fellowships Program, a program specifically designed to support undergraduate exchange between and among Canadian and American undergraduate students.
Complete details for all of these programs can be found on our apply now page.
Educational exchange allows for the development of our future leaders, it encourages a more nuanced appreciation of each other, and it contributes to a more thoughtful and more reasoned public policy debate in both countries.